We provide assistance for those struggling with substance abuse. There is hope here.
SOS for Addictions was founded by Kimberly Hinkel to provide a safe haven for individuals and families who are battling addiction. We provide individuals and families struggling with addiction the opportunity to search for and connect with professionals and service providers.  It's our mission to foster hope. You are not alone.
We understand the holistic approach required for treatment and recovery and strive to educate families and the community on the disease of addiction.  Kimberly's personal experience and pain of watching a family member suffer from addiction allows her to truly connect and empathize with families riding the tumultuous roller coaster of emotions addiction brings to family members.  While much of her work focuses on the trauma experienced by families of addicted loved ones and the risks of PTSD in children exposed to parental substance abuse, Kimberly presents on a variety of topics related to addiction and works with community coalitions on prevention efforts.  In 2017, Kimberly was honored to be invited and speak with other National experts at the Generation's United International Global Conference on the subject of Raising Children of the Opioid Epidemic: Solutions and Supports for Grandfamilies.   
Kimberly's Biography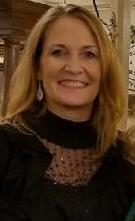 Kimberly is a veteran of the United States Navy and served honorable for eight years while earning several awards and medals, including the Navy Achievement Medal.  Kimberly graduated Summa Cumme Laude from the University of Louisville, Kent School of Social Work, with a Bachelor of Science Degree in Social Work in 2014 and a Master of Science Degree in Social Work in 2015. She is the Community Resource Specialist for Kentuckiana Regional Planning and Development Agency and focuses on the Family Caregiver and Grandparent Raising Grandchildren Program.  Her passion to help families struggling with addicted loved ones inspired her to create www.SOSforAddictions.com.
Below are some of the speaking engagements Kimberly presented at in 2017:
KIPDA Grandparents Raising Grandchildren/Kinship Conference, Louisville, Kentucky
Generations Remixed Global Conference, Milwaukee, Wisconsin
Kentucky Prevention Network Conference, Lexington, Kentucky
Kentucky Rural Health Conference, WKU, Bowling Green, Kentucky
Southeastern Association of Area Agencies on Aging Conference, Greenville, S.Carolina
If you would like for Kimberly to speak at your conference or event you can contact her at kimberlyhinkel@yahoo.com or (502) 381-9023.
We provide a connection to:
Adolescent Treatment